food for
the soul
Locally Sourced × Crafted with Love
Located near Centurylink, Bayou Roux is a purveyor of fine Southern dining.
Bayou Roux is located off of HWY 165 N just past Centurylink that serves quality interpretations of classic dishes and an extensive drink selection.
Bayou Roux's interior, designed by Nicky and Lanell Kellick, reflects the upscale sensibilities of the surrounding area while also paying tribute to Louisiana's storied past by mixing classic design elements with more vibrant, eccentric pieces. The restaurant offers the choice to dine at custom built wood and iron tables, lounge on cozy couches, perch on ample bar seating, or eat outdoors. If you have a larger party, private rooms are available.
Whether its the food or the atmosphere, the goals are to effortlessly blend the old with the new and make sure that patrons have choices.
E-mail
Location
7601 Hwy. 165 N., Suite B
Monroe, LA 71203
Hours
Monday - CLOSED
Tuesday-Thursday
Lunch 11 am - 4 pm
Dinner 4 pm - 9 pm
Friday-Saturday
Lunch 11 am - 4 pm
Dinner 4 pm - 10 pm
HAPPY HOUR!
3 pm - 6 pm
Tuesday to Saturday 1/2 Price on Beer and Margaritas!
Sunday Brunch
10:00 am - 3:00 pm
Bottomless Mimosas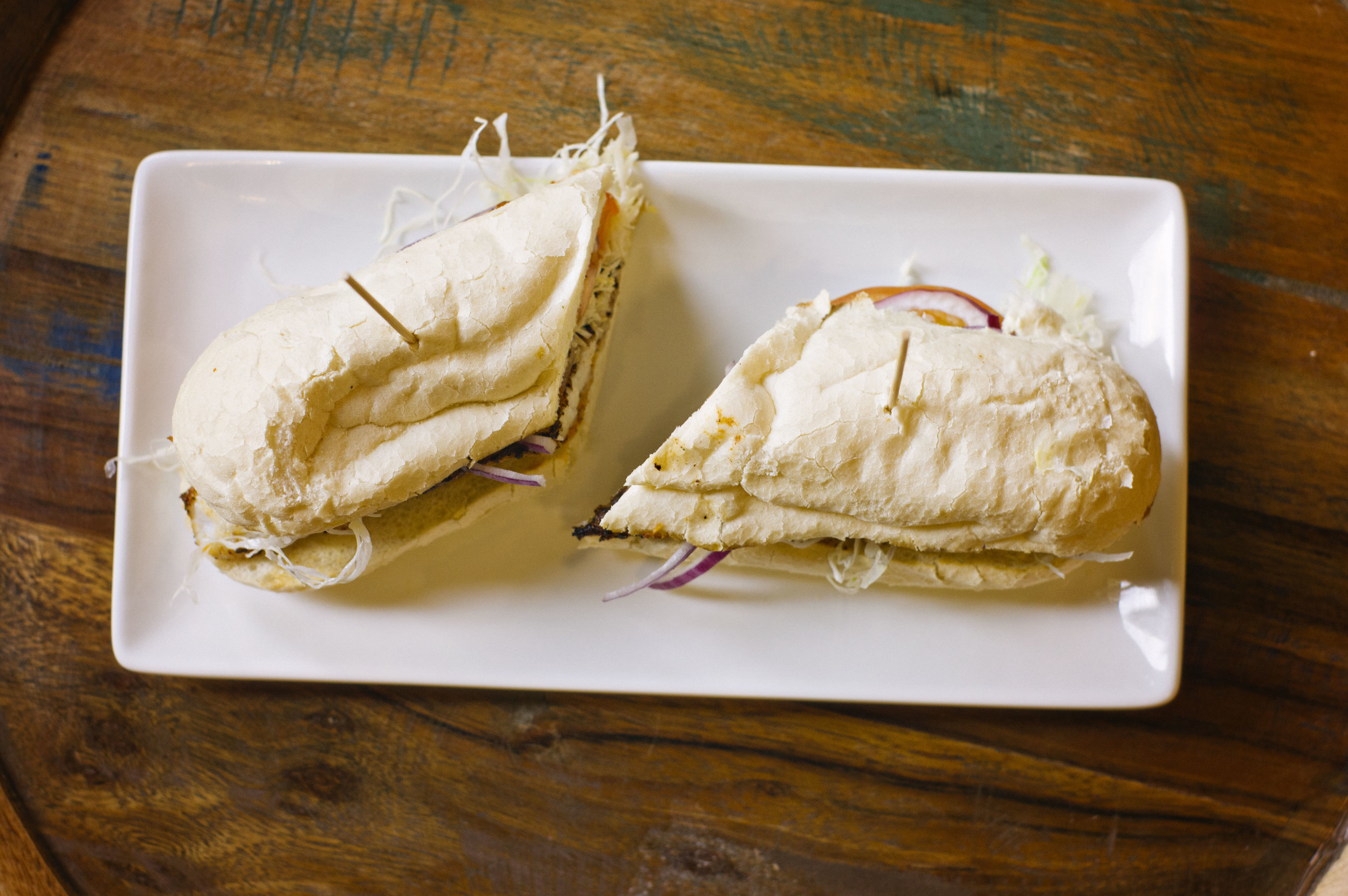 Reservations
Call (318) 582–5612 to book your reservation!
Featured Local Artists: Leah Reitzell and Jaki Wilkinson
Leah Reitzell is a native of Monroe and Lafayette La. She graduated from Louisiana Tech University and is married to Mac Reitzell. She is the mother of three busy boys. For 13 years, Leah has taught art at Sterlington High School. So with all this going on, Leah finds time in her studio to be her therapy. Leah produces work there and shows work at the Sugar Gallery in downtown Monroe. She also has weekly lessons in her studio for little ones.

Leah's work is characterized by her foundation of actual sculpture of the form on the canvas, highlighted by markmaking and bits of color. Her subject matter includes everything the Louisiana and anything she can imagine in her minds eye. Leah is delighted to share her works with Bayou Roux.
"Being an artist has never been an option for me. Creating has always been essential to my existence."
Established in 1959, Jacquelyn Willis Wilkinson has had the opportunity to fulfill many destinies: Co-founder of a private elementary school, The Willow School, in Santa Fe, art teacher, educator, Shakespearean Prop Master, Faux Finish Artist, Interior Designer, Muralist, Contemporary Mixed Media Artist, Art Consultant and the 2007 World Posole Cooking Champion. For years, Jaki challenged herself artistically by exploring various technical styles of creative expression in painting.
After retiring from teaching, in 2006, Jaki made a conscious decision to pursue her life long passion of becoming a professional career artist. Her medium of choice is oils. Through the skilled use of oils, Jaki is able to engage each painting with an intimate passion capturing the invisible soul qualities and essence of her subject.
Jaki's work is the combination of a modern style and sensibility mixed with the influence of Old World European Master's Techniques. Her paintings are a dynamic interplay between the gentle, the soft and the powerful.
She studied extensively with master painter, Lyndall Bass, who's honors include the design for the 2010 Lincoln Penny (US Mint); The Andreeva Portrait Academy with world renowned artist, Yugi Wang and most recently with award winning artist, Craig Srebnik. She studied art at Holmes Jr. College and the University of Louisiana.
Featured Local Artists: Burg Ransom
Monroe photographer Burg Ransom has been fascinated with nature his entire life. In 2004, Burg entered the digital age and has since carried his Nikon to Alaska photographing humpback whales in the Stevens Passage and brown bears in Denali, to "shooting" howler monkeys in the jungles of Costa Rica. He has also traveled extensively throughout Europe.
A retired broadcast engineer from KTVE/KARD, Burg has provided the cover (plus numerous images throughout the book) for American Alligator: Ancient Predator in the Modern World (University of Florida Press) by Kelby Ouchley and served as primary photographer for Amy Ouchley's Swamper: Letters from a Swamp Rabbit (LSU Press).
One of Burg's alligators graced the cover of Bayou Life magazine (July, 2013) and his story has been featured in DeltaStyle magazine (July, 2015).
Burg has won "Best of Show" (2008-2011, 2013) in the Black Bayou Lake National Wildlife Refuge's annual photo contest. Also, he had one of his prints selected for the 2012 Masur Museum Juried Competition.
He has been a featured artist at the Old Post Office Museum in Winnsboro, Louisiana. Currently, Burg is a member of the Sugar Gallery in downtown Monroe, displaying numerous metal prints of selected images.
Burg credits the Good Lord for providing the show of birds,alligators, flowers, snakes, rabbits, sunrises and sunsets, and even the weather that graces his photographs. "He's the Artist; I'm just a photographer!"